Post by DogManDan on Apr 15, 2016 15:03:08 GMT -5
04/13/2016 04:00 PM
Here are the main changes and features coming in our next major patch!
NEW FEATURES
Camera mode
New camera options, specially designed for video makers, will be available in Freedrive. This feature can be used solo or in a crew, giving the possibility to be the cameraman or assign the role to other crew members while driving.
More details will be shared very soon.
Freedrive challenge - Save and share
After creating a Freedrive challenge race or speedtrap, players will have the ability to save and share them with other users in and outside the game.
More information can be found in our dedicated news.
Summit Stunt race missions
A new type of race is coming to the Summit, where players, using motorbikes, will have to set the highest scores by performing all kind of stunts.
You can find all the details about the Stunt races here!
NEW CONTENT
Summit
New qualifier events added for the upcoming Monthly Summit.
PVP:
Pennsylvania Heights - Dirt
Miami Downtown Tour - Perf
Long Beach Racetrack - Circuit
PVE:
New Perf time attack in the Mountain States
New Raid stunt race in the Grand Canyon
New Dragster challenge in the East
New Drift challenge in the West
New Perf speedtrap challenge in Las Vegas
CHANGES & IMPROVEMENTS
PVP
Rewards have been removed for players that spectate the entire race.
Motorbikes
Off-road motorbikes will now be able to perform slides.
Motorbikes have been globally tuned to achieve more balanced handling and performance, in line with cars.
Drift spec
Drift spec cars have been tuned for a better accessibility and are easier to control.
Dragster
The tires heat factor has been modified to avoid a constant increase of heat when driving. This was generating a loss of control when driving normally without even burning the tires.
BMW M4
Improved control of the Circuit spec of the car at high speed.
Tuning of the suspensions for the Circuit spec in order to reduce the scraping.
The cockpit camera has been slightly moved back.
New vehicle spec
The Pagani Zonda will now be available in circuit.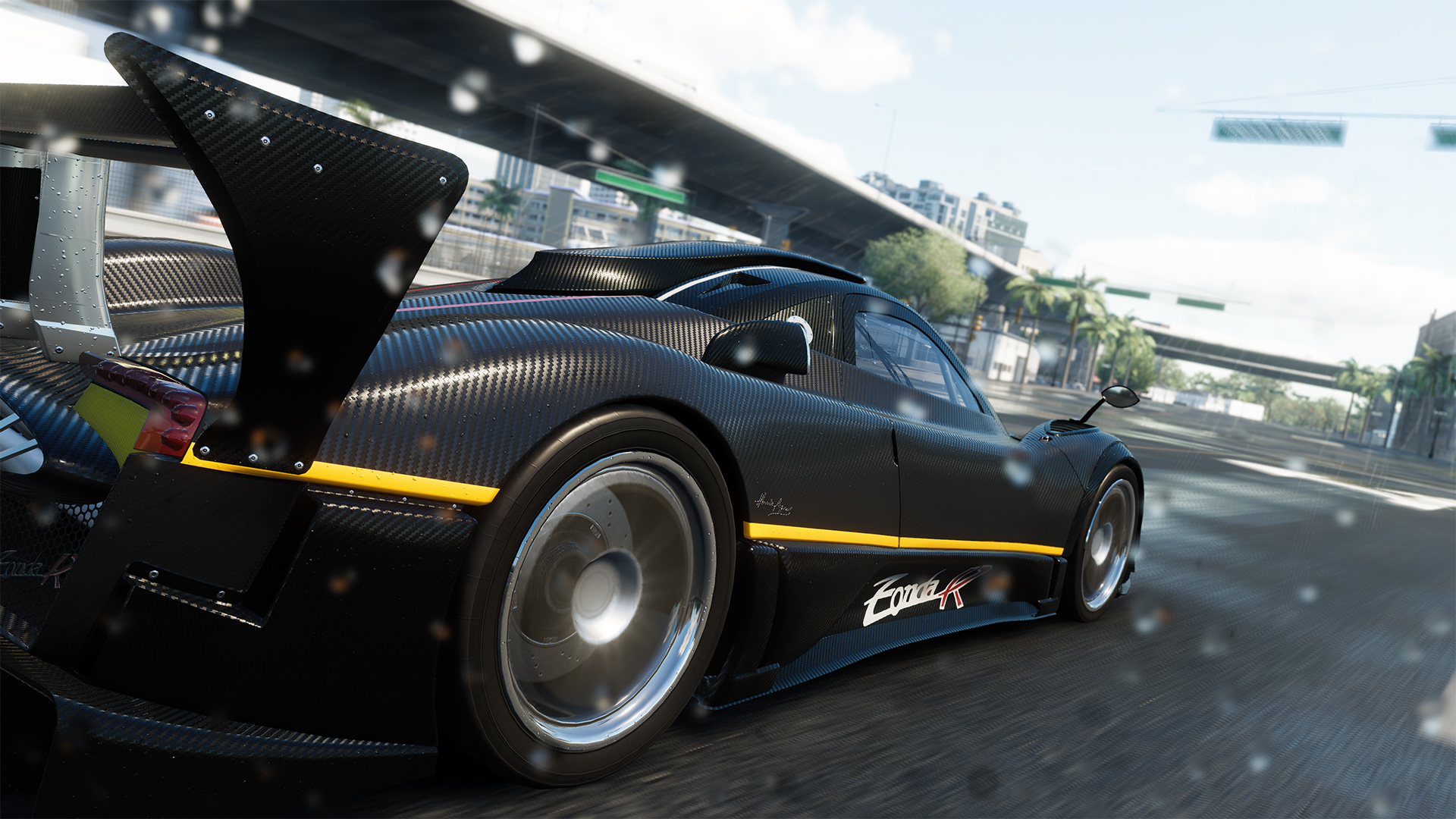 Pad changes on PC
Implementation of an option to disable the device type auto-detection and force it to be recognized either as a pad or as a wheel.
This will allow dinput pads to be properly recognized.
An additional option has been added in the controls menu allowing players to pick the control type: Pad, Wheel or Autodetect.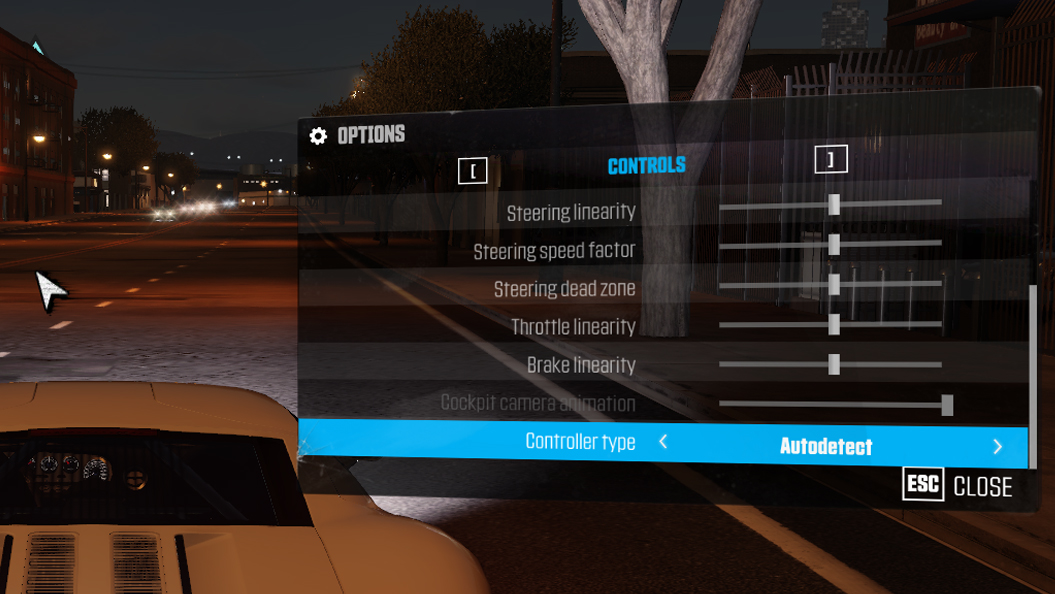 Important note: Please note that when using a dinput pad, you must select the "Pad" option in the controller type in order to be able to access the "Camera Mode" feature available on the smartphone.
BUG FIXES
Fixed the issue that was preventing some players from using nitro when switching to manual.
Fixed an issue related to "Alternative mouse control" that was preventing this option from fully disabling the camera movements through the mouse cursor.
Fixed the lighting issue of the BMW M4 dashboard for the Perf and FS specs.
---
thecrew-game.ubi.com/portal/en-US/newslist/details.aspx?c=tcm:152-245949-16&ct=tcm:148-76770-32